Buy Testosterone Cypionate - Depo Testo at Top Price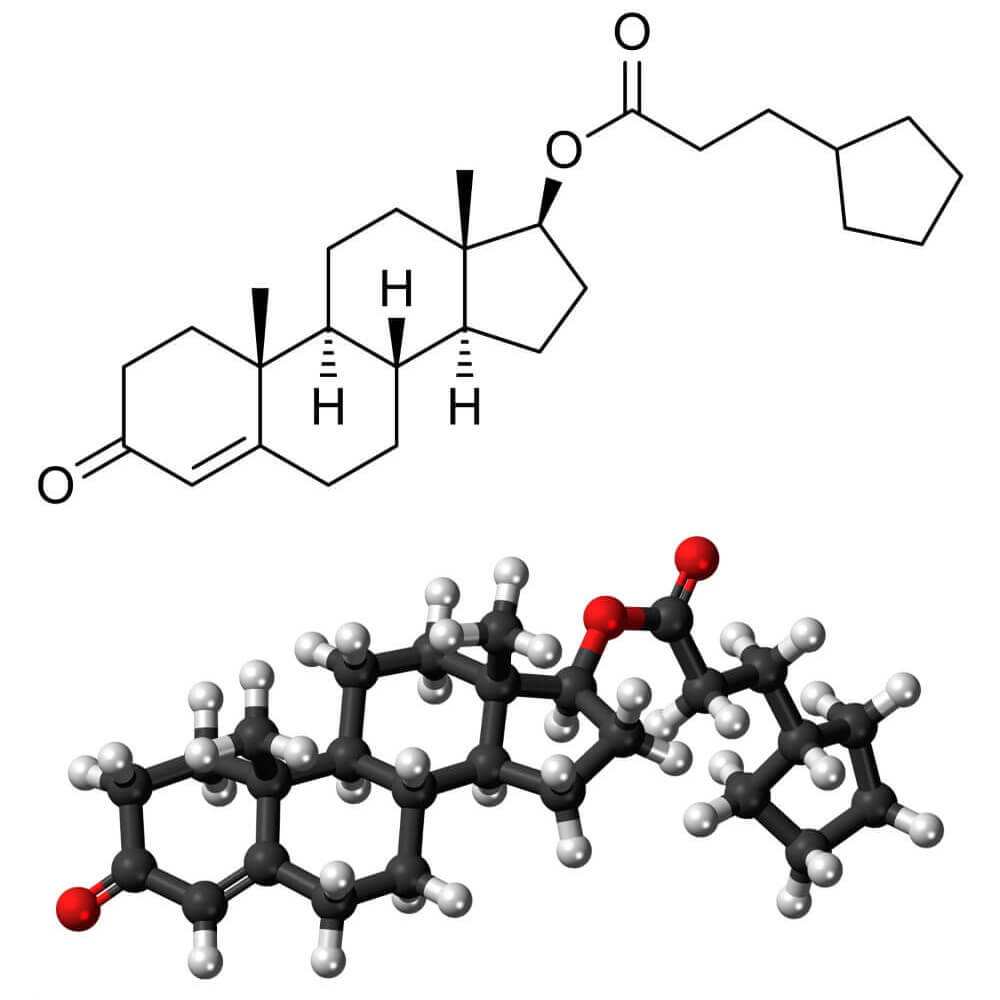 It is a slow-acting anabolic steroid. This ester has a half-life in the human body of about 15-16 days. The main effect of this anabolic product is to increase muscle mass.
One of the most common questions about Testosterone Cypionate is when does the product start to work. The answer is not specific, as the results may vary from case to case. Normally Cypionate for injection will have effect from 3 to 6 weeks after the start of the cycle.
Effect
Slow-acting anabolic steroid that contains the hormone Testosterone with a long ester attached to it — Cypionate. It has a powerful anabolic and androgenic effect, and its use leads to a drastic increase in muscle mass, strength and power.
Testosterone Cypionate has all the benefits of Testosterone, and the effect of the hormone comes gradually and is felt most strongly after the end of the second week.
Testosterone Cypionate is the basis of almost all serious cycles for weight gain, creating muscle relief and overall transformation of the physique. Its very successfully used alone in cycle for beginners.
How to use
Testosterone Cypionate combines perfectly with all other Anabolic Steroids, creating synergies and ensuring serious results.
Testosterone Cypionate aromatizes, which is a prerequisite for the appearance of side effects associated with elevated estrogen levels, such as increased water retention and gynecomastia. In this regard, the concomitant use of an aromatase inhibitor, such as Arimidex, is recommended.
The difference in the use of Testosterone Cypionate in cycles for mass and relief is only in the dose, as in the cycles for relief the preparation is used in a lower dose, in order to prevent water retention and swollen muscles.
Testosterone Cypionate is dosed in the range of 250-800 mg / week, and the dosage depends entirely on the experience and goals. We do not recommend high doses from beginners or without an aromatase inhibitor.
Due to the slow effect of this steroid, its use is recommended for periods of 12 weeks to 16 weeks.
Side Effects
Androgenic side effects with Testosterone Cypionate are possible, depending mainly on individual predisposition and dose.
Here are some of the more common side effects of Testosterone Cypionate injection treatments:
acne, pain and swelling, hair growth, enlargement of breasts, increased frequency of erections, longer-lasting erections, mood swings, headaches, decrease in sperm count.
Showing 1 to 10 of 10 (1 Pages)