Testosterone Propionate - Buy Online with TOP Price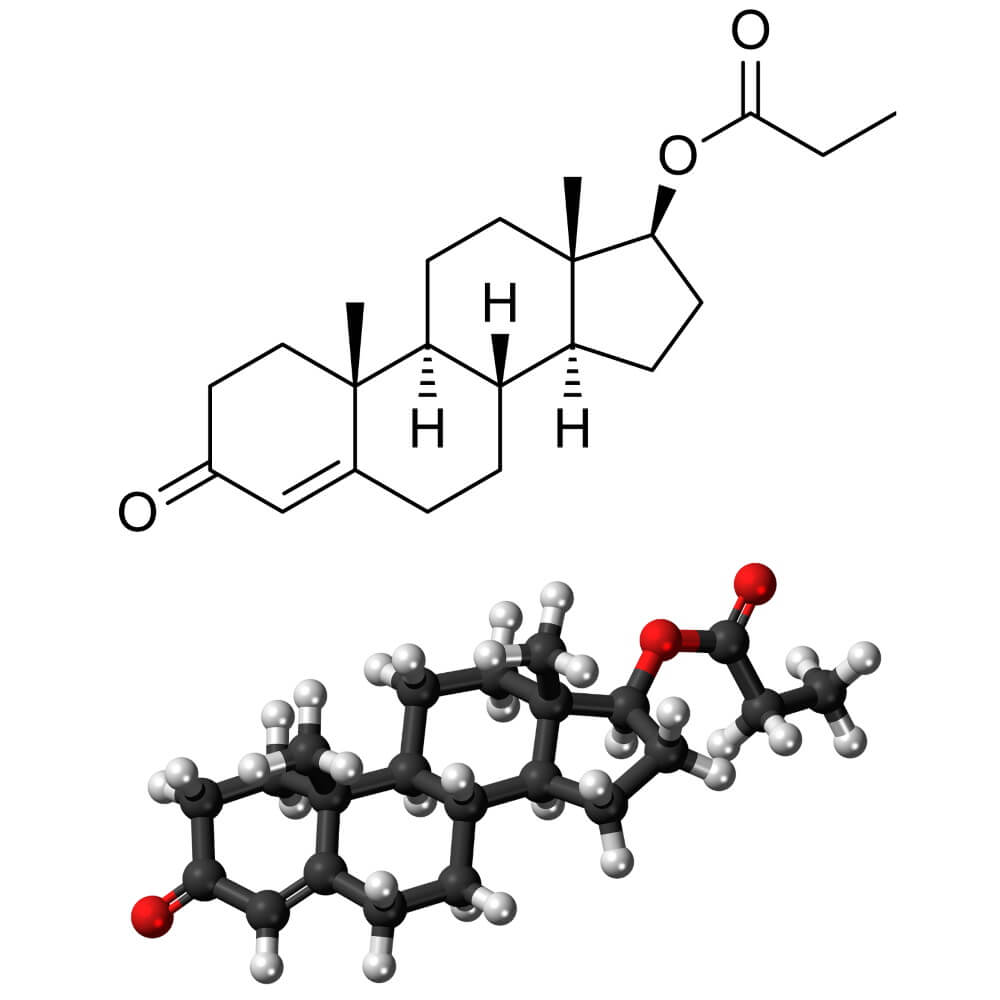 Testosterone Propionate is the shortest testosterone ester currently available on the market. It does everything you would expect from testosterone, but it retains less water compared to longer versions of the product. Testosterone Propionate is characterized by a high anabolic and androgen index and low liver toxicity.
Depending on the route of administration and whether you combine it with another steroid, propionate can help with both weight gain and weight loss. It will help you gain muscle mass, increase your libido and potency and improve your strength and endurance during training.
Its difference from other anabolic steroids is that it has a fast action. This rapid form of injectable testosterone is widely preferred by both bodybuilders and strength athletes. The drug has almost no side effects because it is difficult to convert to estrogen.
The effect of the preparation occurs within 3 to 72 hours after the first injection. The full potential is revealed at 6 weeks after the start of the cycle. Traces of it in the body can be found up to 3 weeks after stopping the intake.
Testo Propionate does not increase water retention and can be used equally successfully in both muscle mass and muscle relief cycles.
Method of use, dosage and combination with other anabolic steroids:
Testosterone Propionate has a short half-life, which requires frequent injections. The dose of Testo Propionate varies depending on the purpose and experience, and the drug is usually used in doses of 50-200 mg. Women take between 10-50 mg.
Testosterone Propionate can be combined successfully with any anabolic steroid. Depending on the purpose, Testosterone Propionate can be combined with Anavar, Trenbolone, Stanozolol and Masteron in muscle relief cycles, and in muscle mass cycles with Deca-Durabolin, Boldenone, Trenbolone, Methane and Anadrol.
Possible side effects and how to deal with them:
Testosterone Propionate can cause side effects associated with elevated estrogen levels, such as increased water retention, gynecomastia and more. Such side effects mainly depend on the personal predisposition of the individual, as well as the dose in which the drug is taken. To avoid such side effects, especially in predisposed exercisers, the use of the product with products such as Tamoxifen, Clomiphen Citrate or aromatase inhibitors such as Arimidex and Letrozole is recommended.
Women taking it may experience typical virilization side effects such as deepening of the voice, changes in skin texture, facial hair growth, menstrual irregularities, and clitoral enlargement.
Showing 1 to 11 of 11 (1 Pages)