Buy Testosterone Enanthate Online - Test E 250 For Sale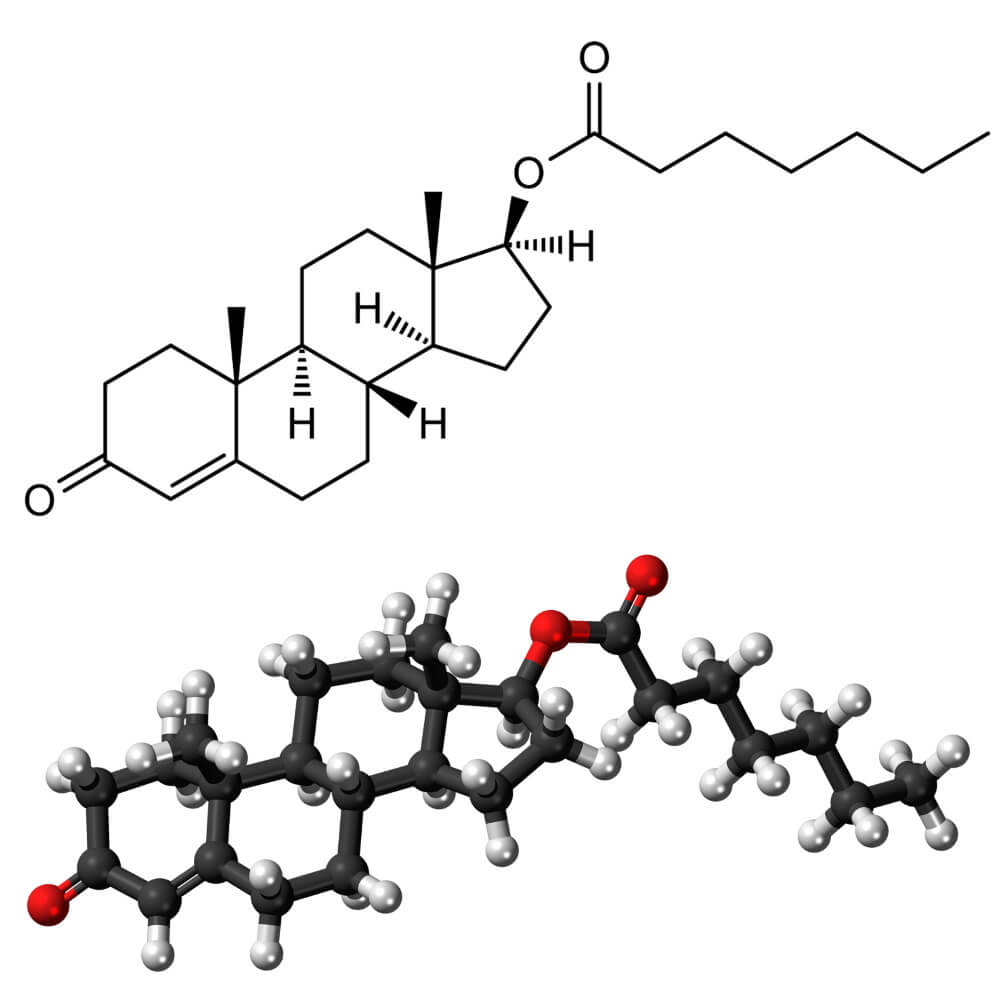 This anabolic steroid is known to everyone who is actively involved in sports and especially fitness and bodybuilding. It is one of the most widely used preparations for building muscle mass and strength.
With its help, significant results can be achieved in building muscle and increasing physical strength. This preparation is characterized by its half-life of between 5-10 hours. The known properties of this steroid guarantee the popularity of the drug amongst modern bodybuilders and weightlifters, regardless of sports experience or professionalism.
Action of Testosterone Enanthate
Testosterone Enanthate is an androgenic anabolic steroid that can be used to treat low levels of the male hormone in men. However, many bodybuilders use this steroid because it is very effective in building muscle, burning fat and speeding up recovery. Some use it alone, while others use it in combination with other preparations. Due to its anabolic properties, Testosterone enanthate can be used to gain muscle mass or clear fat, which makes it a favorite.

The ester bond in this anabol is enanthate. To keep things simple, the ester bond that is attached to testosterone will determine the rate at which the hormone is released in the body. Esters are carbon chains that are attached to a molecule. The length of the ester chain determines how soluble the drug is. The shorter the chain, the more soluble it is and vice versa. Testosterone Enanthate is usually injected 2 or 3 times a week.
Effect of Testosterone Enanthate
Both professionals and beginners use Testosterone Enanthate because it works for everyone. Athletes using this anabolic steroid have seen a surge of vitality and an increase in overall tone. The body receives a huge amount of energy, therefore significantly accelerates the recovery periods. The body responds to these processes with constant growth and maintenance of mass and strength. Once you know how this anabol works, here are the beneficial effects of its use:
— Increasing muscle mass: Testosterone Enanthate helps build muscle by increasing the rate of protein synthesis while improving nitrogen retention in the muscles. For protein synthesis to occur, there must be a positive nitrogen balance. Protein synthesis is a natural process in which the body synthesizes new muscle proteins to replace those you have destroyed while exercising. The more protein you can produce, the faster you will recover and build new muscle.
— Fast recovery: This anabolic product helps speed up recovery. As mentioned, it supports protein synthesis, which means that the muscles recover much faster after training. Faster recovery rates are very important. This will not only help you build muscle faster, but will also improve your workout. You will not feel tired, weak or in pain the next day.
— Increased strength: Workouts become more effective by lifting more pounds.

Side effects of Testosterone Enanthate
The stronger the effect of an anabolic drug, the more possible side effects. You need to do everything in your power to avoid them, with proper exit therapy. The side effects of using Testosterone Enanthate are related to the active action of androgens. As with all steroids, some users will experience unwanted side effects, while others may go through a steroid cycle without them. The negative effects of Testosterone Enanthate can be expressed in the following form:
— The appearance of acne.
— Hair loss.
— Aggression.
— Headache.
— High blood pressure.
— Fluid retention in the body.
— Gynecomastia.
Women who use Testosterone Enanthate to achieve athletic results may experience specific side effects:
— Menstrual irregularities.
— Growth of facial hair.
— In some cases, an enlarged clitoris.
Showing 1 to 11 of 11 (1 Pages)